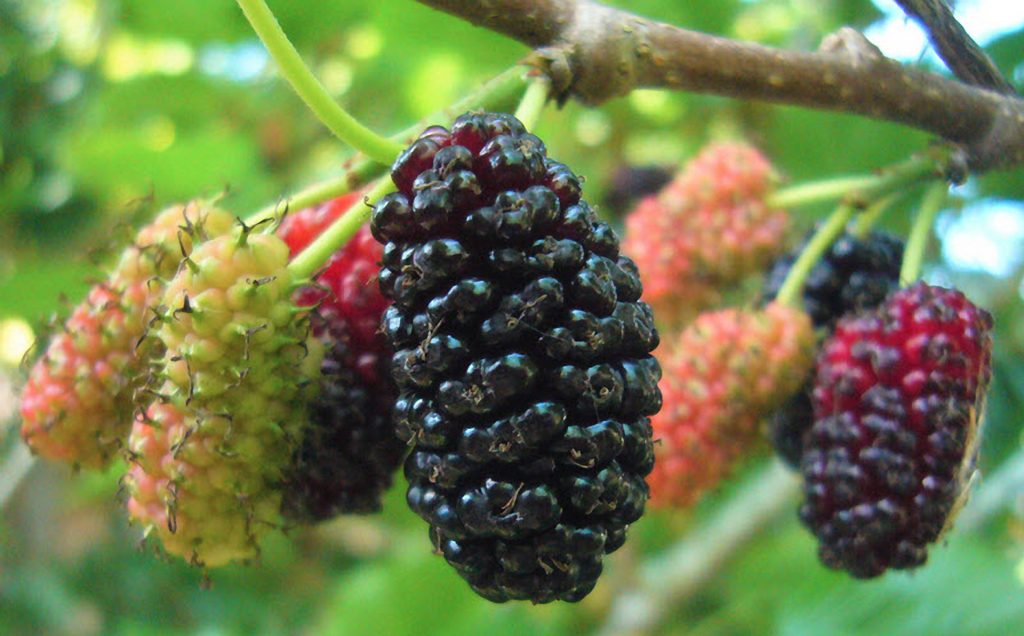 So we have finally had a dry couple of days with sunshine thrown in for good measure. Perfect for picking mulberries and blackberries to make a fresh batch of jam.
Mulberries are so rare round here that I keep my foraged secret to myself each year in the hope that I get first pick of the new years crop and with all the early years sunshine and recent rain it has ensured a particularly plump season for these delicious berries.
The health benefits of berries is well documented.
Delicious, fleshy, succulent mulberries are less in calories (just 43 calories per 100 g). They compose of health-promoting phytonutrient compounds like polyphenol pigment antioxidants, minerals, and vitamins that are essential for optimum health.
Mulberries have significantly high amounts of phenolic flavonoid phytochemicals called anthocyanins. Scientific studies have shown that consumption of berries has potential health effects against cancer, aging and neurological diseases, inflammation, diabetes, and bacterial infections.
The berries contain resveratrol, another polyphenol flavonoid antioxidant. Resveratrol protects against stroke risk by altering molecular mechanisms in the blood vessels; reducing their susceptibility to damage through reduced activity of angiotensin (a systemic hormone causing blood vessel constriction that would elevate blood pressure) but potentiating production of the vasodilator hormone, nitric oxide.
Also, these berries are excellent sources of vitamin-C (36.4 mg per 100, about 61% of RDI), which is also a powerful natural antioxidant. Consumption of foods rich in vitamin-C helps the body develop resistance against infectious agents, counter inflammation and scavenge harmful free radicals.
Further, the berries also contain small amounts of vitamin-A, and vitamin-E in addition to the antioxidants mentioned above. Consumption of mulberry provides another group of health promoting flavonoid poly phenolic antioxidants such as lutein, zeaxanthin, ß-carotene and a-carotene in small but notably significant amounts. Altogether, these compounds help act as protect from harmful effects of oxygen-derived free radicals and reactive oxygen species (ROS) that play a role in aging and various disease processes.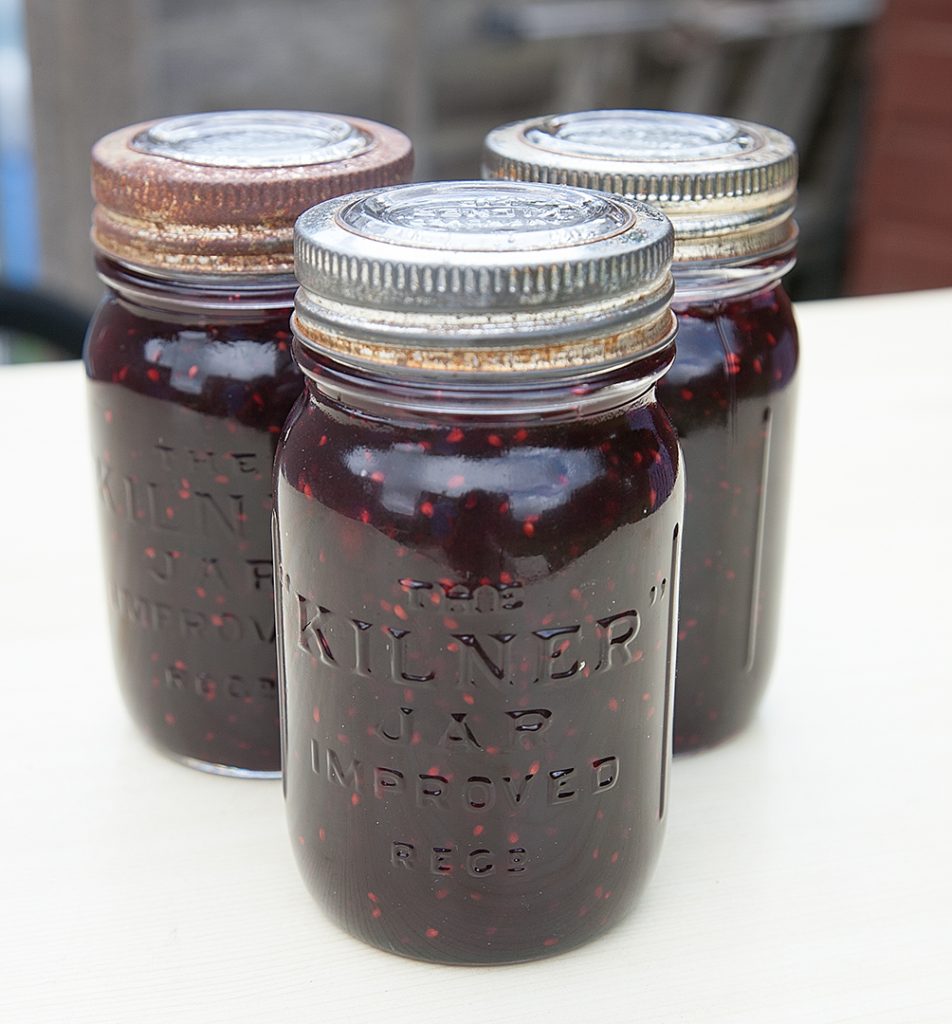 The health benefits of blackberries are equally impressive.
Just one cup of raw blackberries has 30.2 milligrams of vitamin C. That's half the daily recommended value. Vitamin C is integral to collagen formation in bones, connective tissue, and blood vessels. Vitamin C may also help you:
heal wounds
regenerate the skin
battle free radicals (molecules released by toxins) in the body
absorb iron
shorten the common cold
prevent scurvy
More research is needed, but some studies suggest vitamin C helps reduce the formation of cancer-causing substances in the body. Vitamin C acts as an antioxidant which may also reduce oxidative stress in the body that can lead to cancer.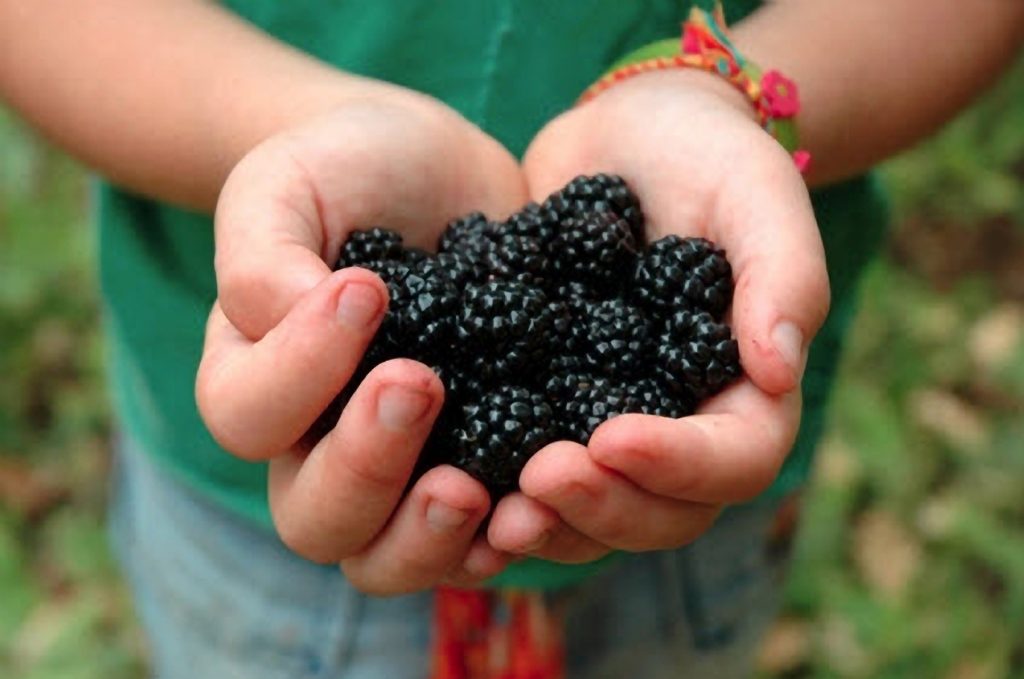 MULBERRY & BLACKBERRY JAM
Author:
The Knobbly Plate
Prep time:
Cook time:
Total time:
Ingredients
1kg mulberries
0.75kg blackberries
2kg caster sugar
3 tablespoons powdered pectin
1 tablespoon unsalted butter
Instructions
Place the mulberries and blackberries into a large, heavy saucepan and crush them with a potato masher.
Add the sugar and pectin and heat very slowly, stirring all the time until every grain of sugar has dissolved. Add the butter, increase the heat, bring to a full rolling boil and boil for exactly 4 minutes. Remove from the heat, cool for 1 minute, then place in jam jars and cover immediately.