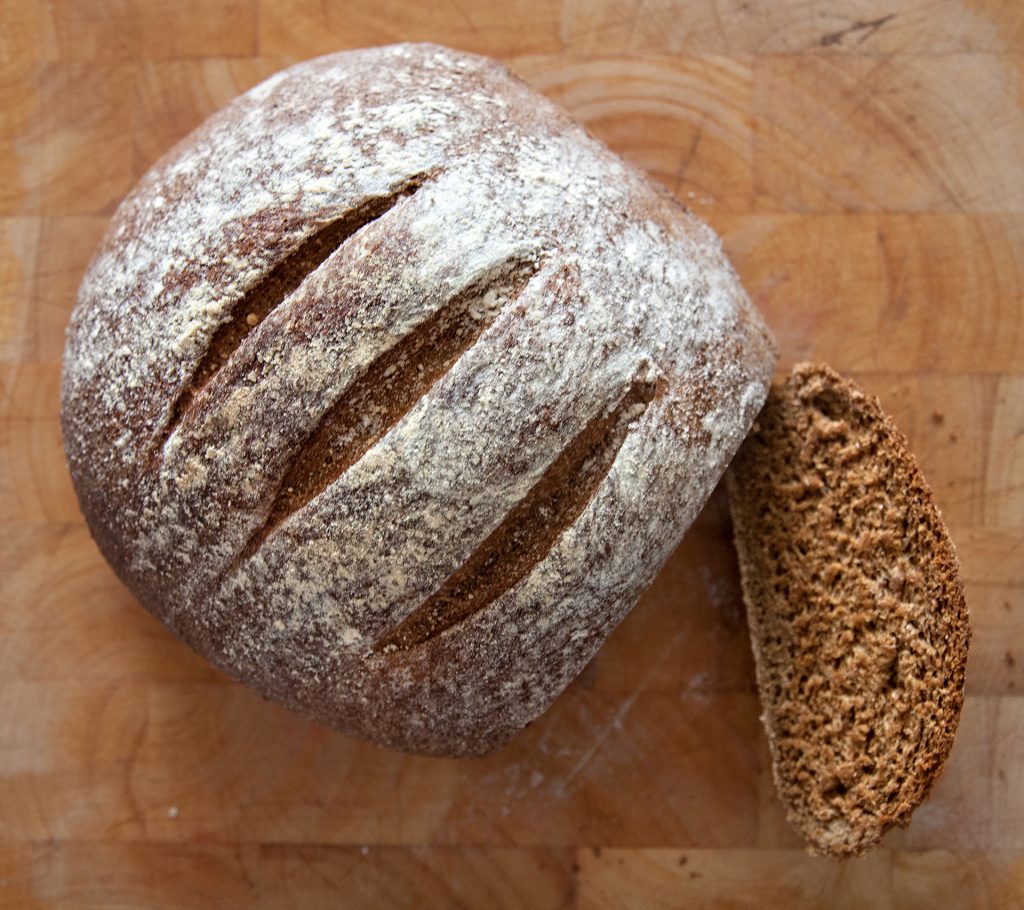 Irish treacle bread is quite simply delicious straight from the oven with a cup of tea and lashings of butter. There is no proving required to make this bread as soda is substituted for yeast. I first came across this bread whilst searching for a basic soda bread recipe and I have been hooked ever since, making it regularly through the summer months to eat outside with a cup of tea in hand.
We are into August now which for me signals the start of the foraging season so I am looking forward to collecting lots of blackberries and sloes to make everything from jams to flavored vodkas. I really do love this time of year especially with summer being at its height. I love my long walks along the shoreline with my camera hoping to get that killer sunset shot that I seem to manage to do every year. This summer a new micro brewery has opened up in the village offering all sorts of wonderful cask ales and real ciders to taste. So I am sure I will post a review of some of their wares in the coming weeks.
For now though sit back and enjoy a nice summer afternoon lazing in the garden with some of my delicious Irish treacle bread.
IRISH TREACLE BREAD
Author:
The Knobbly Plate
Prep time:
Cook time:
Total time:
Ingredients
500 g or 1lb plain flour (sieved)
2 Tbsp treacle also known as molasses in america .
½ pt butter milk or cows milk (approx)
2 tsp cream of tarter
1 tsp bread soda
Instructions
Pre-heat oven to 200c/400f.ligth dust a flat baking sheet with flour. Leave the tin of treacle in a bowl of warm water for a few minutes, this will help soften treacle and make it easier to spoon out of tin. Heat the treacle and butter milk in a low heat just slightly warm .
Mix all dry ingredients together in a bowl.
Add sufficient liquid to mix ,to a soft dough then onto a floured surface and lighting knead.
Shape into a round circle, place onto the flat baking sheet and make a cross on top of dough with a knife.
Place into pre-heated oven and bake for about 40 minutes.
Treacle bread is a traditional Irish favourite.
When baked the bread will have a hallow sound if trapped on the base.
cool on wire tray for 5 minutes.
Then get a clean ,dry tea towel and wrap the treacle bread up in it, this will help to give a softer crust on your bread..