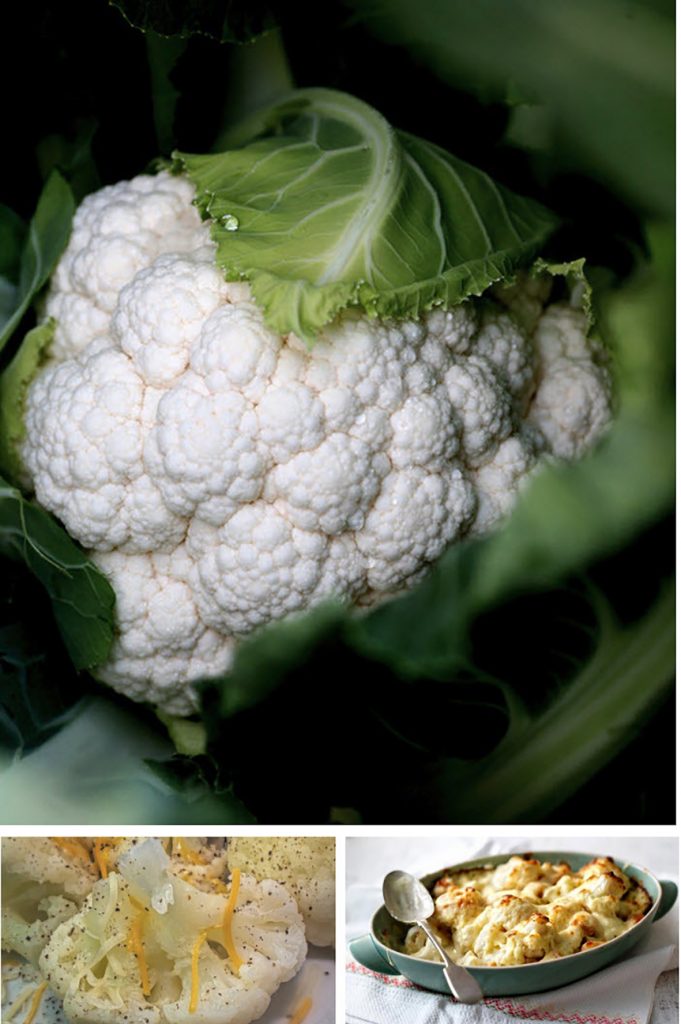 In the second of my articles on "Everyday & Sunday" I am going to look at that perennial favourite, cauliflower cheese. For some reason since time began there always seems to be a version of cauliflower cheese in every vegetarian based cookbook. I should point out though that Everyday and Sunday is not strictly a veggie cookbook but it does contain mostly vegetarian dishes.

So what did we here at Knobbly Plate like about this recipe. Well first of all it definitely fits in with the affordable bit. The whole dish cost just £6.32 to make and there was easily enough for 4 people. That's just £1.58 a portion for this classic comfort food. The most expensive ingredient was the gruyere cheese at £2.87 so it's possible to make the dish even cheaper by substituting that for a mild cheddar which would probably halve the cost of the cheese.
The dish was simple enough to prepare but we found that the roasting part of ths cauliflower took double the amount of time it said on the recipe. Next and this is a personal preference I like my mustard so I doubled the amount to give it a bit more zing.
Taking all this into account it was a passable version of cauliflower cheese. I think however the one big change I would make in future would be to par boil the cauliflower first as we found the roasted version just a tad chewy. I would however say that if you have had a long day at work and can't really face cooking then this version is definitely quick and easy to get from cupboard to plate.

QUICK ROASTED CAULIFLOWER CHEESE
Author:
The Knobbly Plate
Prep time:
Cook time:
Total time:
Ingredients
1 Cauliflower, Cut Into Florets
1 tbs Olive Oil
1 tsp Caster Sugar
250g Creme Fraiche
1 tsp Dijon Mustard
100g Gruyere Cheese
Instructions
Toss the cauliflower in the oil and sugar and roast for 20 mins at gas mark 6
Mix all the other ingredients into a bowl with the grated gruyere.
Toss the roasted cauliflower in the mixture.
Place in an oven proof dish and scatter some grated gruyere over the top and roast in a hot oven until golden and bubbling.