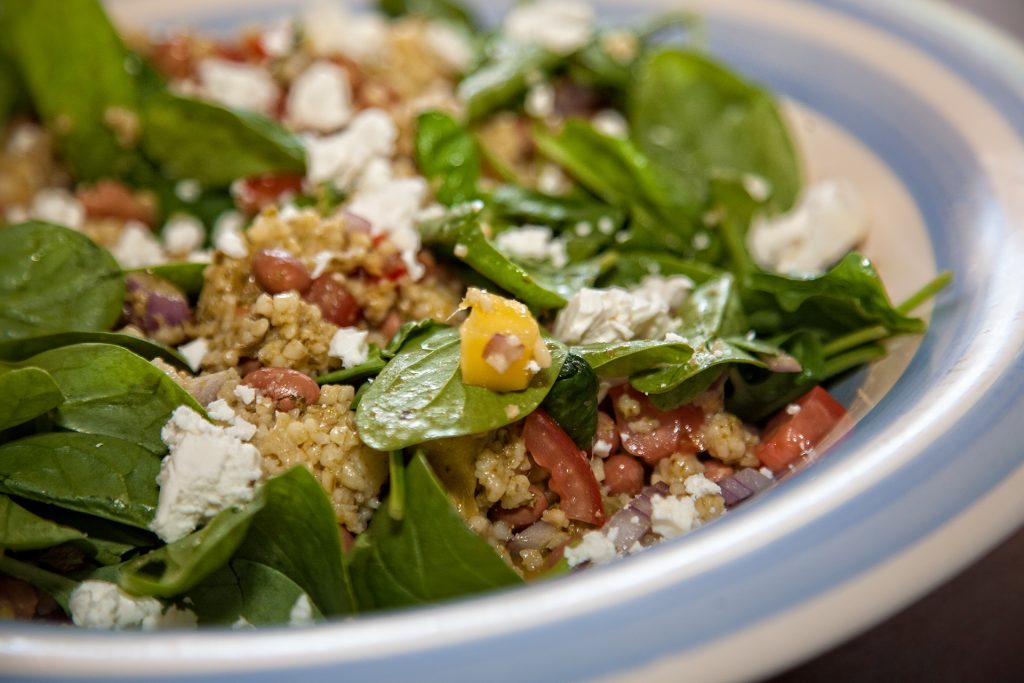 Here we go again. Great tasting, healthy food at an affordable price. Today it's a vegan dish. I know all you meat lovers are groaning in horror now but trust me this tasts fresh and amazing with all it's different nuggets of juiciness. The inspiration for this dish came from Holy Cow's Blog. With a few simple changes to her wonderful recipe idea I have brought this into the realms of affordable vegetarian eating.

The main thing I changed was that instead of making the pesto with all those expensive ingredients I simply bought a jar of good quality pesto. Not only did this do me for the recipe but it also meant that there was enough for a spaghetti lunch the next day as well. The next change I made was I bought a tin of mango pieces in natural juice. The difference was nearly a £1 for that item alone and meant that I also had enough mango left over to put on my breakfast cereal the very next morning for a treat. lastly and I do this every time. 500g of dried borlotti beans will cost you the same as a tin of ready made ones. Form the tin you will get one portion. From the bag of dried beans you will get at least half a dozen. You just have to soak them overnight then boil them for 40 mins until soft and plump. No real hardship there.

So what did the whole dish cost. Here is a full breakdown of the ingredients and what they cost me
Borlotti beans 52p
Pesto 25p
Baby Spinach 25p
Tinned Mango 40p
Red Onion 18p
Feta 22p
Bulgur Wheat 66p
Now I know that those prices are per portion used but there is nothing on that list that will perish in a day or so. So you can utilise the leftovers in plenty of other dishes. I would suggest a nice wrap with lots of the salad and a spicy dressing. I used a wasabi and ginger dressing to make the wraps the next day. So adding all those ingredients up the salad will cost you £2.48 for 4 people. Thats's an amazing 62p per plate with plenty of leftovers for lunch the next day.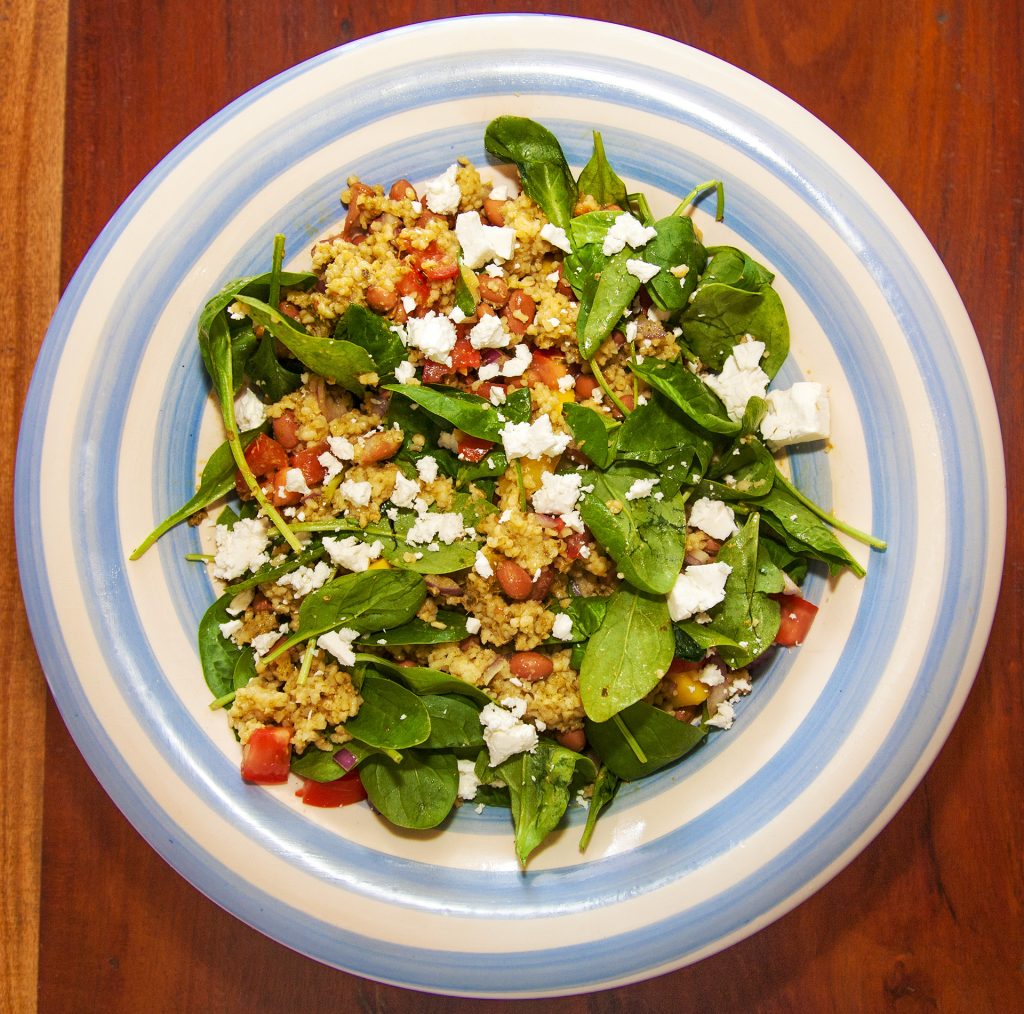 BEAN BULGUR SALAD WITH PESTO
Prep time:
Cook time:
Total time:
Ingredients
480g cooked borlotti beans
200g Bulgur Wheat
1 Red Onion Diced Finely
Handful of Baby Spinach
½ Can Mango Slices Diced
2 Tomatoes Diced
¼ Jar Pesto Sauce
100g Crumbled Feta Cheese
Instructions
Cook the bulgur wheat as per packet instructions.
Mix all the other ingredients together.
When the bulgar wheat has cooled add it to the mixture.
Stir in the pesto sauce and serve.