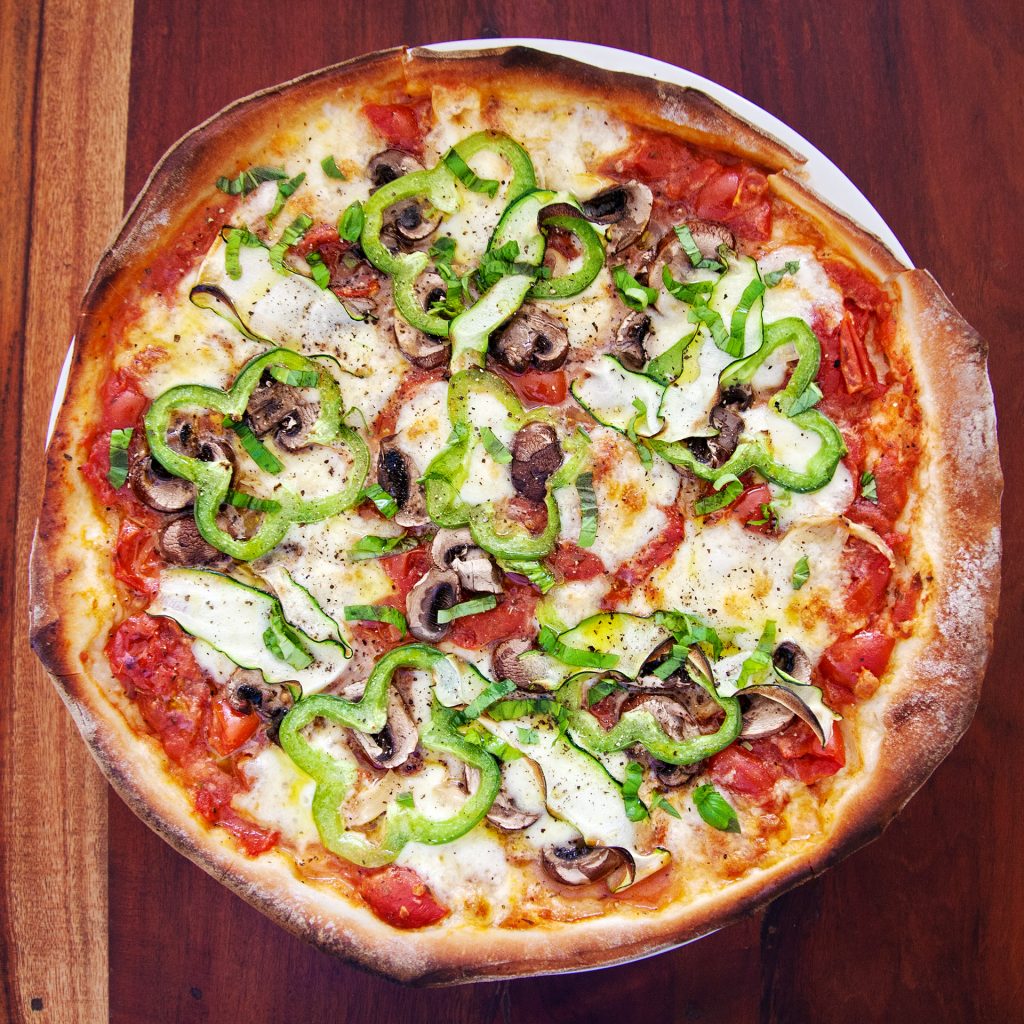 It says it all in the title really. But there are those out there who simply do not like pizza. I suspect it's because they have never made their own pizza but have always bought those horrible massed produced frozen ones from the supermarket. Even when you are just buying the base to put your own topping on your not getting that real pizza taste. Here at Knobbly Plate we absolutely love our pizza's. They are a brilliant way to use up leftover vegetables and so so simple to make as you will see. They can also be as affordable as you like from costing just a few pence to those of you who like to add those special ingredients such as fresh anchovies and capers where the cost goes up to maybe a whole £1 for a 12 inch pizza.
Some historical  facts for you now….. Here at Knobbly Plate we think facts 6 & 7 fit in with our philosophy perfectly.
The word "Pizza" was first documented in the Italian city of Gaeta in 997 AD.
The ancestors of modern-day pizzas were simple flat breads, known asfoccasia in Italy that were sprinkled with different toppings.
Foods similar to pizza can be traced back to the New Stone Age Period.
Early pizzas were often sweet dishes, not savoury!
Many historical records show that people have been adding different ingredients to bread to make it more appetizing.
Most would never guess it, but pizza originally started off as a dish for poor people, sold in the streets and not a food for upper class people.
It was in the 18th century that the poor around the area of Naples got accustomed to adding tomatoes to their yeast-based flat bread, and that's how the modern pizza began!
Today's pizzas are characterized by a soft flatbread base, tomatoes and cheese.
Pizza was introduced to the United States with the arrival of Italian immigrants in the 19th century.
The first pizzeria in the United States was opened by Vincent Bruno in Chicago, in the year 1903.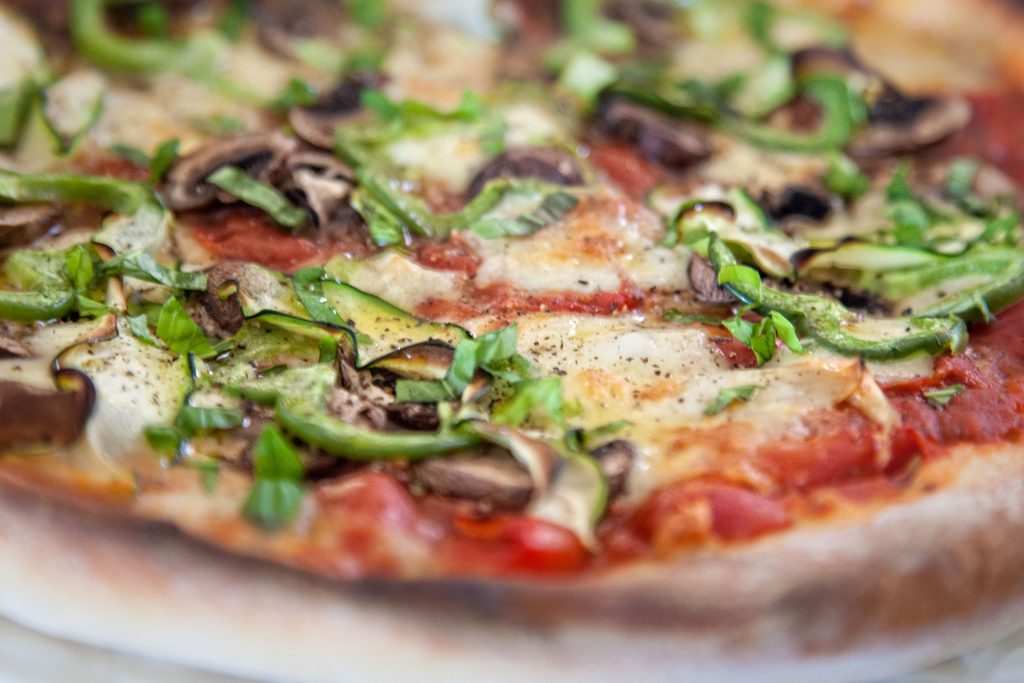 EVERYBODY LOVES PIZZA, DON'T THEY?
Prep time:
Cook time:
Total time:
Ingredients
For the Base
10g Instant Yeast
10g Salt
300g Strong White Flour
200ml Warm Water
For the Topping
400g Tinned Tomatoes
2 Garlic Cloves
1 Ball Mozzarella
Few courgette ribbons( I used 6 on a 12 inch pizza)
½ Red Pepper
½ Red Onion
Extra Virgin Olive Oil
Handful Torn Basil Leaves
Instructions
In a bowl mix together the flour salt and yeast.
Add the water and mix into a dough. Knead the dough until silky smooth and it forms a ball.
Cover and leave to prove in a warm place until doubles in size.
Roll out to 12 inches on a floured surface and place on your pizza try.
Whilst the dough is proving make your tomato sauce by heating the tomatoes and crushed garlic until the tomatoes have thickened.
Spread on to the pizza base.
Scatter your toppings on top and bake in a very hot oven Gas Mark 9 for around 10mins until the pizza has puffed up and is bubbling.